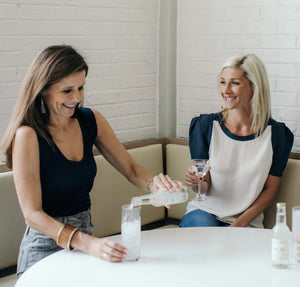 UPGRADE YOUR COCKTAIL.
Founders Jenny Lucas and Katie Williams, both University of Virginia alums, are committed to keeping Navy Hill authentic and exceptional, choosing to cut calories (not corners.) Thoughtful flavor combinations, low calorie, and seriously delicious. These small batch canned cocktails are made in the US, hand packed with care.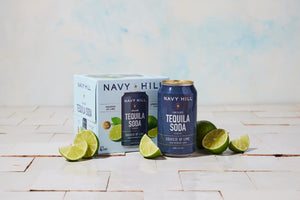 BEHIND THE BRAND
Navy Hill was born, predictably, at a bar. Out on the town, two women found themselves in desperate need of a cocktail. It had to be refreshing, easy to drink and the perfect complement to the balmy Virginia evening. Enter Navy Hill. First came the cocktail mixers. Five years later and craving a portable option, enter the tequila soda cocktails – in a can with the same at-home bar taste you get from Navy Hill's mixers. We are raising the bar at the bar – and on the go!